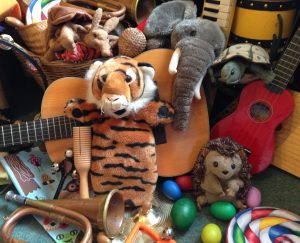 Developing children's emotional literacy
with music, puppets, play and discussion
Mood Music is about helping children understand and work with their emotions.
For a detailed write-up about Mood Music see Mood Music theory and practice
You can hear and learn new songs with lyrics in the resources section.
Closely connected to this work is Reflecting Children's Music
whole school mainstream involvement – or therapeutic work with selected children: 
Singing assemblies – songs about feelings, frustrations and aspirations; vocal and facial expression.
Class sessions – composition, story-makeing, body language, calming activities.
Small group and individual work – therapeutic work for selected children to work more intensively in a safe space.
Family groups – an after school  group for parents and children to enjoy together
topics covered in Mood Music:

What we feel and why: labelling and expressing feelings
Bodily awareness: facial expressions and body language
Safe expression of anger: through puppets and music
Labelling frustration: what's easy and hard
Differentiating feelings from behaviours: all feelings are ok, some behaviours aren't
Responding to our feelings: what we need to help us move on
Calming and reflection: quiet time and discussion
Hopes and fears: evoking what we'd like with 'magic spell' music.
feedback:

"Children of all abilities could access the project…..it's inspired us to use music and singing in the classroom" – class teacher.
"Children buzz around the school singing the Mood Music song…..the school seems to have taken on the very essence of Mood Music and using it in everyday communication implicity as well as explicitly….improving the life chances of our children" – primary SENCO.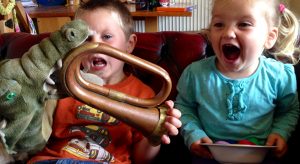 For a free copy of our short DVD introducing the project, get in touch.