Bill Roberts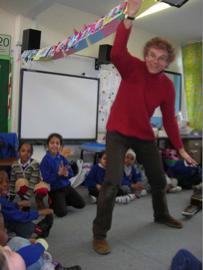 Bill has worked with children and music for 30 years. A former psychotherapist and trained community musician, Bill brings a warm rapport and great sense of fun to his work. He is always interested in what music means to us personally, and how engagement in music activities can help us express joys and difficulties where words alone cannot.
Bill plays guitar, piano, flute, saxophone and whistles.
Vicky Meadows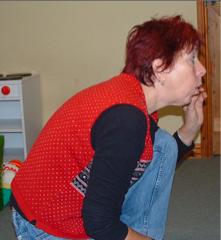 Vicky has been running music sessions with children for 25 years. A qualified early years teacher, she specialises in work with young children. Her workshops use a wide variety of puppets and props to engage and hold children's attention, including her own inventions.
Vicky plays accordion and assorted percussion